We can work with any terminals worldwide to provide a safe load/discharge for your vessel. Having one of our specialists onboard ensures that the cargo is loaded/discharged safely, but also in the quickest possible way, saving the vessel time and money.
A regular update will be sent to our client, usually every 4 hours during operations, and a full report of events on completion. We offer a full range of fuel tests performed by independent laboratories, accredited to ISO 17025.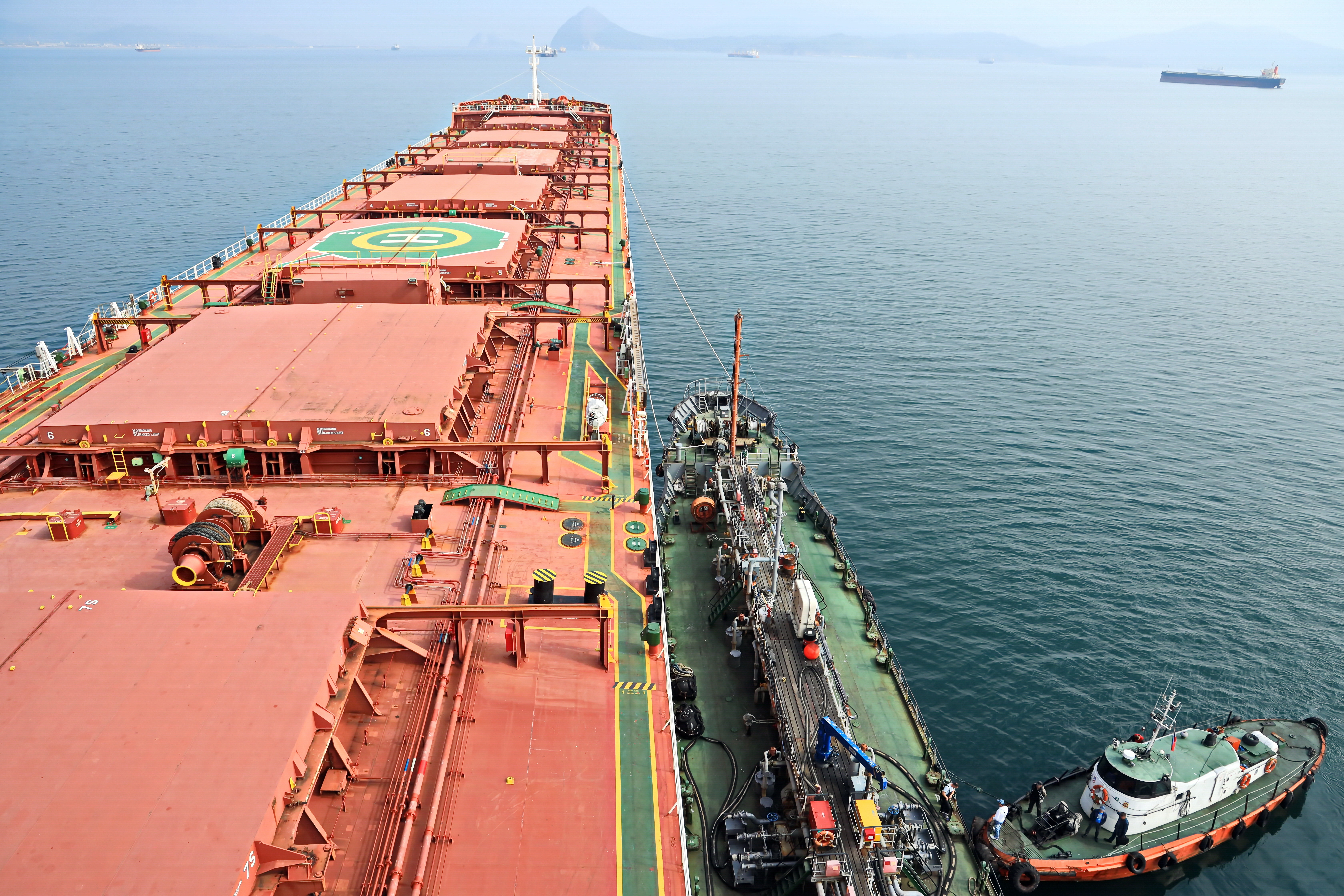 Standard Fuel inspections include:
Acceptance of cleanliness containers / holds of vessels before loading fuel;
Visual control of the loading process and sampling of fuel;
Laboratory analyses of fuel quality;
Photo and video report;
Examination of all certificates.
Loading/discharge overseeing may include:
Constant visual control of loading/discharge process and fuel quality visual inspection;
Hatch survey;
Inspection of technical condition and suitability of cargo holds (containers, tanks etc.);
Sampling, done according to international standards and composite specimen preparation;
Sample and composite specimen laboratory analysis for compliance to international standards;
Draft survey.
Providing full photographic and written report.
An independent evaluation of quality allows the client to avoid conflicts with foreign and domestic suppliers.
Reasonable and timely claims on quality and quantity of received goods can prevent financial losses. In addition, systematic quality evaluations can discipline the suppliers.
The advantages of independent inspections:
We perform quality evaluations as a fully accredited third party;
The decision on acceptance of the goods or raising a protest is taken on the basis of an independent and unbiased opinion;
In case any party disagrees with the conclusion, we will provide all evidence, photographic proof, and confirmations collected during the inspection.
Our services and reporting format are tailored to the client's requirements and needs